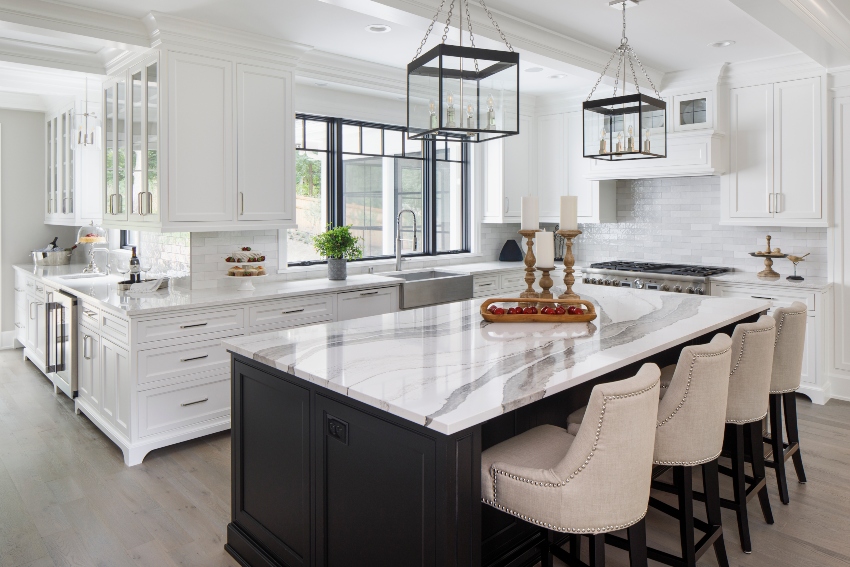 The search for your perfect home can sometimes cause frustration. Maybe you find a place you like but the location isn't ideal. Or you really like certain aspects of a previously owned house but want to make some changes. A surefire way to get everything on your wish list is to bring every aspect of your vision to life. We'll introduce a few benefits of building a custom home and how Wooddale Builders can make your dream come true.
Superb Spot
Location is everything, and sometimes it's tough to find the perfect home in a perfect spot. When building a custom home, you choose the location and lot. Your new home will be in a neighborhood that's most ideal for you and your family, with the setting and surroundings you desire.
Pick Your Plan
You and your family likely have specific wants or needs when it comes to floor plan functionality. Open floor plans are highly sought after these days. Perhaps you like that openness or prefer things more compartmentalized – or even partially so. Maybe you're intrigued by the idea of main-level living or a primary suite with a spa-like bathroom and walk-in closet.
Pre-existing homes probably meet some of your requirements but maybe not all of them. Building a custom home allows you to determine the best layout to fit your needs. So, when your home is finished, the physical arrangement of every room, hallway, and doorway is exactly what you need.
Tailor Your Tastes
Every homeowner has different likes for amenities, appliances, finishes, lighting, and more. Those choices are all yours when you decide to build a custom home. From kitchen countertops to window size and placement. Want a skylight? No problem. What about decorative tiling or other flooring, stainless steel appliances, granite countertops, or exposed beams? Upstairs and down, inside and out, you can fully customize the design elements you want to incorporate into your dream home.
Determine Your Design
Another benefit of building a custom home is that you can add small touches to truly make this living space your own.
Choose your favorite style – such as Craftsman, farmhouse, rustic, or contemporary – or incorporate elements of several different styles. If you like, include a nook where you can enjoy your morning coffee or a personalized library with extra shelving for books. Display artwork or collectibles with lights and glass cases. Add a touch of the north woods with knotty pine woodwork or a screened-in porch that's surrounded by the outdoors.
Ensure Excellence
Your dream home is your sanctuary and a major investment, so you want to be sure it's done right. Building a custom home involves a lot of personal input for design, details, and special features. And the design and build professionals at Wooddale Builders are here to be sure your project gets the attention to detail and quality craftsmanship it deserves. Our decades of experience combined with the finest materials and your vision result in a comfortable, custom home you and your family can enjoy for years and decades to come. Let Wooddale get started on your new home. Contact us today.